"The Case For James Frey: On His Imminent…And Needed…Reemergence"
I'm about to state what is probably going to at first be a semi- (very?) unpopular opinion. Here goes:
I think that James Frey is the best thing to happen to the Lit-World in years. There, I said it. Start your self-righteous clamoring for justice, truth, and all other things that make you feel better about yourself and your superior approach to life and living"¦now.
If you are a writer (which, judging by many of the comments I've read on Susan's blogs over the past six months, most of you who are regulars here are, at the very least, thinking about aspiring to thinking about becoming writers), it is by now an inescapable fact that all writers…save for those already well-established and spitting out books every year to indiscriminate publishing deals…live in James Frey's shadow. Many of us are resentful of this fact. Many of us have determined that James has manipulated his way into the fame and riches that all of us more righteously deserve. He was only rejected 17 times before he got his deal. We closeted narcissists who go by the moniker of writer have more righteously toiled over our careers via expensive MFAs and the drudgery of receiving hundreds of rejection slips like clock-work in the mailbox on a near-daily basis, right? My angle on this is: Who gives a fuck? As I've ranted here and elsewhere before, a major, MAJOR problem we as writers are facing today, due to rapidly declining public interest in anything resembling extended reading (the latest edition of US, PEOPLE or STAR does not count as actual reading), is that the publishing industry has decided to try to cater to what they believe are the tastes of those still willing to give a book a whirl. How? They've sub-categorized every genre of book until it has been classified to death. James Frey has single-handedly changed this outlook, and in doing so has increased, by an as-yet unknown factor, the likelihood that many more of us will actually see our books in print at some point. Because whether you admit it or not, A MILLION LITTLE PIECES has gotten a million little consumers, who hadn't picked up a book in years, to consider reading again.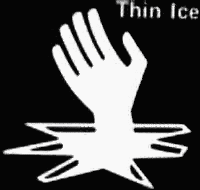 Back when AMLP was first released in 2003, Frey made (sort of, for a writer, anyway) headlines when he publicly lambasted Dave Eggers, David Foster Wallace and their ilk (I think it's safe to lump Jonathan Saffron Foer in with these guys) for…well, he just didn't appreciate their work. As James later clarified in an interview with the London Guardian newspaper this past September 15th, "I mean, it just wasn't relevant, y'know? I think writers and artists in general come in two forms: there are thinkers, and feelers. And I think those guys are thinkers, their work is about the intellect. The intellectual gamesmanship, it was all about irony and postmodernism and it was very clever. And none of those things were things I care about. I care about what I feel and how I feel it. So I actually set out to do absolutely the opposite. Strip everything away. Make it not about intellectualism at all, make it about emotional heart. It's like they were making conceptual art, and I'm making expressionistic art." Call me James Frey's bitch if you want, but he's right. And while I did appreciate sections of Eggers' A HEARTBREAKING WORK OF STAGGERING GENIUS, it just did not resonate with me the way that James' book did. Nor did these other authors' books resonate with anyone else who is the "target demographic" the way James' books have. Simply stated: reading is like picking up a smoking habit; you either start young or you never start at all. And where Big Publishing has failed to cultivate new readers, James Frey has succeeded with flying colors. Although he most assuredly didn't intend for things to happen in this manner, through such character-assassinating means, James has single-handedly (with the help of a venomous Oprah Winfrey and blood-thirsty 24-hour tabloid news cycle) brought millions of readers back to the table…a million little pieces become one. Shoot me on the pun if you want, you know I'm fucking right.
So this is the deal now. James Frey will soon be free of the gag placed on him due to the lawsuits that were inevitable following this debacle. He will then either be embraced or shunned by the lit community. Though I've told James myself that he couldn't have planned this better if he'd tried. Because now that there is so much controversy swirling around him, he has sold more books that he would have in ten lifetimes, and his message has been received and welcomed by millions upon millions of readers. James Frey is the writer of his generation. We are all in his wake. He, with the help of his enemies, has leveled the playing field, has blurred the line between memoir and novel and remade the landscape to where it should have stayed…to the way it was during the heyday of the 20th century, when Hemingway and the Beats were writing. This is a good thing. We can all go back to being storytellers again. And give Frey his due as the elder statesman who sacrificed his privacy and his pride so that we could write in the environment we should have been able to write in all this time, without having to haggle over a book-deal based on whether or not the words we've written can be slid onto the "reality" shelf next to Survivor: Pearl Islands.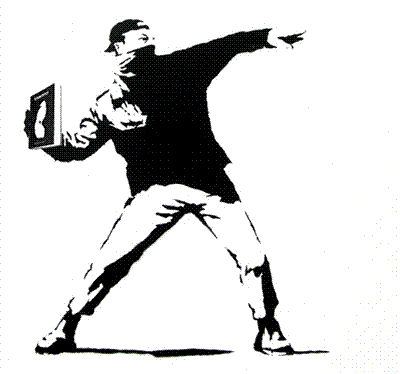 In closing, let me reiterate what Oprah Winfrey herself stated on the January 11th, 2006 initial James Frey appearance on Larry King Live:
"The underlying message of redemption in James Frey's memoir still resonates with me, and I know it resonates with millions of people who have read this book … To me, it seems to be much ado about nothing."
Oprah got it right the first time. Most of us have not. Now is our chance to do the right thing, get off our high horse and give the man his due. Face it: They did him like Clinton. Read into that whatever you like.
More next time.
Talk soon.
~Frank
Frank Daniels is author of the acclaimed book FUTUREPROOF and a founding member of the RiotLit Writers Collective.